THE EASY AND SCIENTIFIC APPROACH TO MASTERING THE ART OF YOGA
Yoga is a way of life! We are living in a natural atmosphere which creates the harmony within the self...
At Manappuram Yoga Centre, we are dedicated to giving you the most comprehensive and authentic yoga experience with premium facilities with our team of experienced Yoga instructors. Manappuram Yoga Centre is a sanctuary where members can immerse in a complete wellness experience.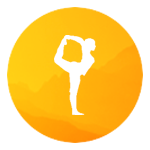 Asana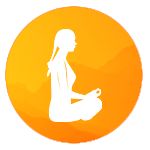 Pranayama
Meditation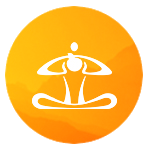 Mantra
WHY MANAPPURAM YOGA CENTRE?
Our happy clients and students as they share their experiences with us.
Breathe, tone up and
feel alive
Our Treatments For You...
We are one of the best yoga centres around Thrissur, and our program covers principles, teachings and practice of asana, pranayama, meditation, mantra and key aspects of yoga philosophy. Our Centre attracts students of yoga from both urban and rural areas. Manappuram Yoga Centre conducts classes, which focuses on postures with breath control for all levels. There are special classes for women and children which emphasis is laid to the practice of meditation, kriyas and on postures.
YOGA TRAINING
Learn different aspects of yoga through personalised sessions or group practice sessions. One can opt for programs from a basic understanding of yoga, its philosophy to deeper yogic practices.
YOGA THERAPY
Yoga therapy is the system of Integrating various yogic practices like Asanas, Pranayama, Meditation, and kriya for healing. A thorough understanding of medical history, physical and mental energies
YOGA RETREATS
Two days to one week sessions at exclusive natural locations to learn, relax and rejuvenate through Yoga. Get a deeper understanding of nature within you and around, have a different taste of living your
PRINCIPLES OF YOGA
FIVE PRINCIPLES OF YOGA

 ASANA – Proper Exercise


 PRANAYAMA – Proper Breathing


 SAVASANA – Proper Relaxation


 SATTVIC – Proper Diet


 VEDANTA & DHYANA – Positive Thinking and Meditation